Thinking of giving your tween girl's bedroom a makeover but don't know where to start? These 17 bedroom ideas for tween girls is exactly where you want to start. Gather the inspiration you'll need to create your own beautiful space your tween would love and thank you for.
I had a conversation with someone about Christmas the other day. Specifically, how things, especially gift buying, tend to get more complicated the older kids get.
He then mentioned that his 11-year-old daughter has expressed that she doesn't want ANYTHING for Christmas this year. She told him that the ONLY THING she wants is a brand new bedroom.
By her logic, a total overhaul and makeover of her existing bedroom is NOTHING.
On the positive side, a bedroom makeover for a Christmas present is one present you can be sure any tween girl would love and use. Especially if it's as stunning as one of the following 17 bedroom ideas for tween girls below.
If you're in a similar situation and in the market for a new bedroom for your tween girl then these designs should inspire you.
To get the most out of these ideas, please click on each source link to be taken directly to each designer's original post.
There you'll be able to view more images of each redesigned Tween girls' bedroom. You can also find a lot of tips and info on how to source the items you need to create a similarly gorgeous and functional bedroom for your tween.
Have fun!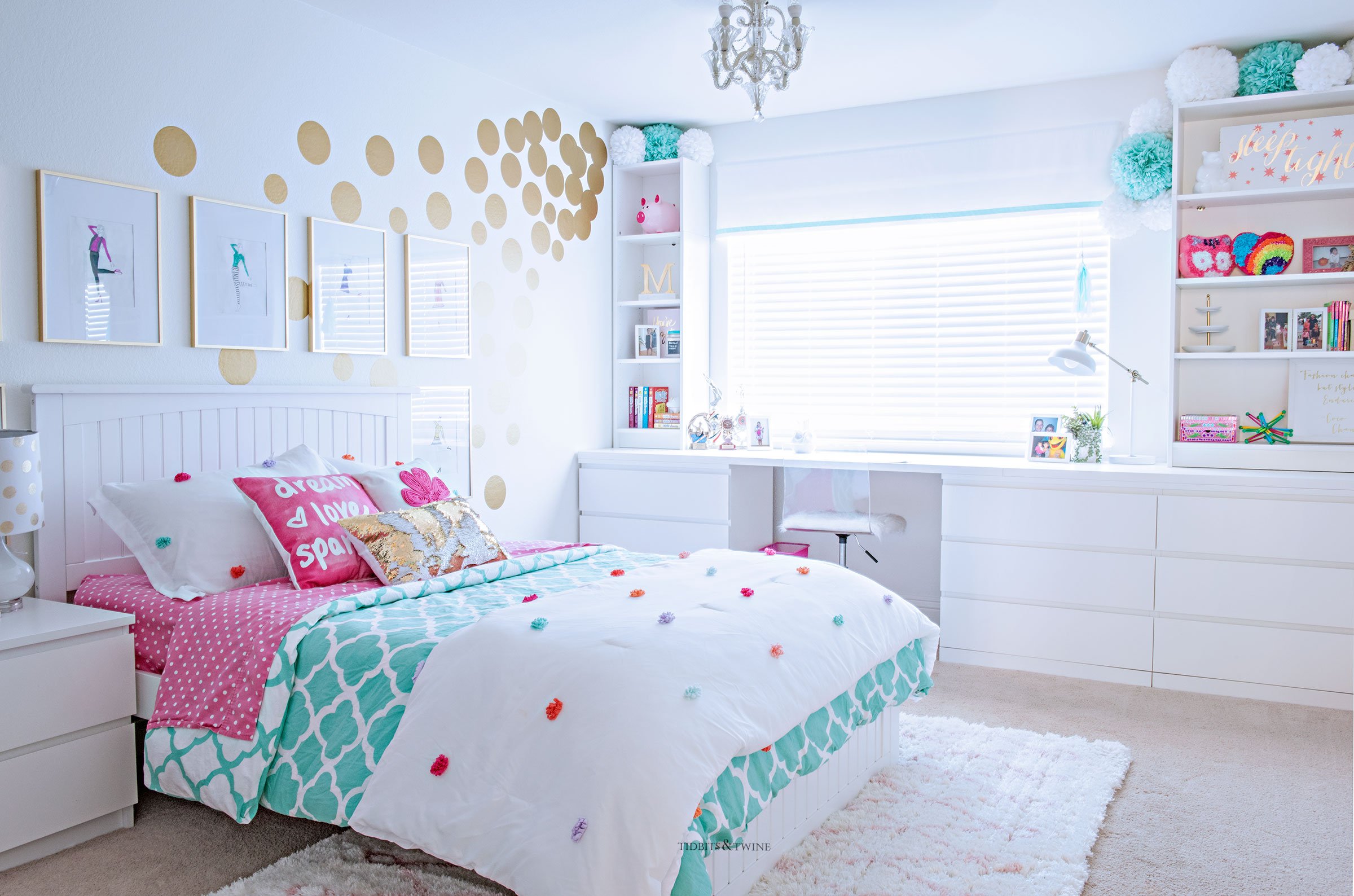 This bright and colorful room by Kim from Tidbits & Twine is a dream bedroom for any tween or teen girl. It's organized and accessorized beautifully well. It's so incredibly stunning you would hardly believe what this room looked like before.
This bedroom by Kelly Golightly looks like something directly out of a glamour magazine. You only need to take a look at the transformation that has gone into this room to know that you too can achieve this look for your tween's bedroom. Kelly shares all the tools you need to create this beautiful space of paradise.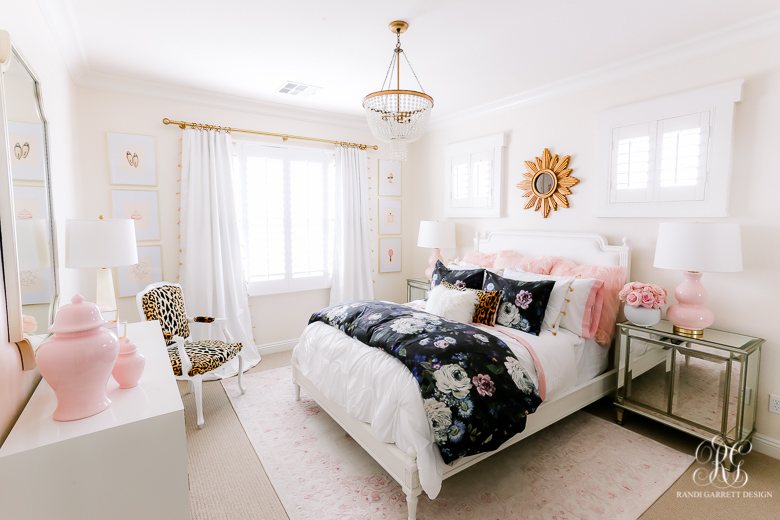 This Pink and Gold Tween Bedroom by Randi Garrett is a statement room by any tween who loves glam. Randi shares the transformational journey of this bedroom and how the design has evolved over time. Thankfully, you won't need to spend as much time and money as she did because here, is a quick cheat sheet of how to recreate this look.
This whimsical bedroom by Brittany from Addison's Wonderland is an absolute wonder and an enchanting paradise of sorts. Any tween girl is bound to fall in love with this magical room. This design incorporates some very clever storage hacks and you can read all about them and how to achieve this look here.
This design by Susan from A Box of Twine is such a cozy and safe space for any tween to play and relax in. It's one of my absolute favorites because of the amount of sheer creativity involved. Find out how Susan turned a former boy's room into this awesome tween girl space and on an incredibly low budget too.
This beachy boho bedroom by Kelly from The Lilypad Cottage is so exquisite and inviting you just want to stare at it all day long. It's difficult to show you the full essence of this room in just this one photo. There are so many incredibly stunning and absolutely divine aspects to this room. I highly encourage you to check out more pictures of this ethereal tween bedroom space here.
This tween bedroom design by Jo from J & J Design Group is so full of character and drama. It's bright, fun, very captivating and combines colors boldly and beautifully to create a very visually appealing spectacle. It is such a charmingly detailed and well thought-out space. I love it.
Now aren't these some of the cutest girls' bedrooms ever? They're all so pretty and inviting. If you're considering a bedroom makeover for your tween girl this Christmas or sometime in the future then I hope these design ideas have inspired you.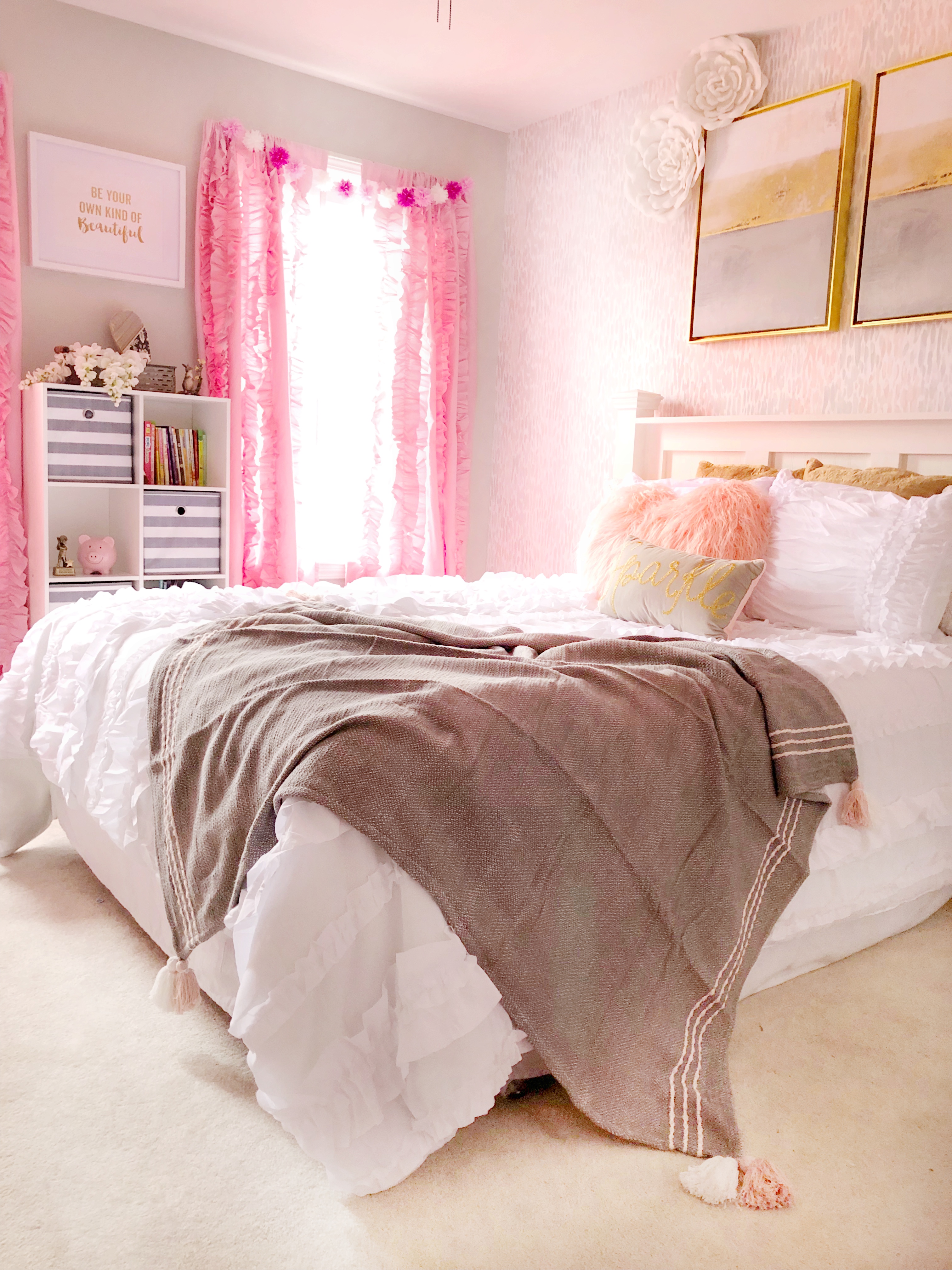 Remember to visit the source links for detailed pictures, before and after looks and lots more! There's a full list at the bottom of this post.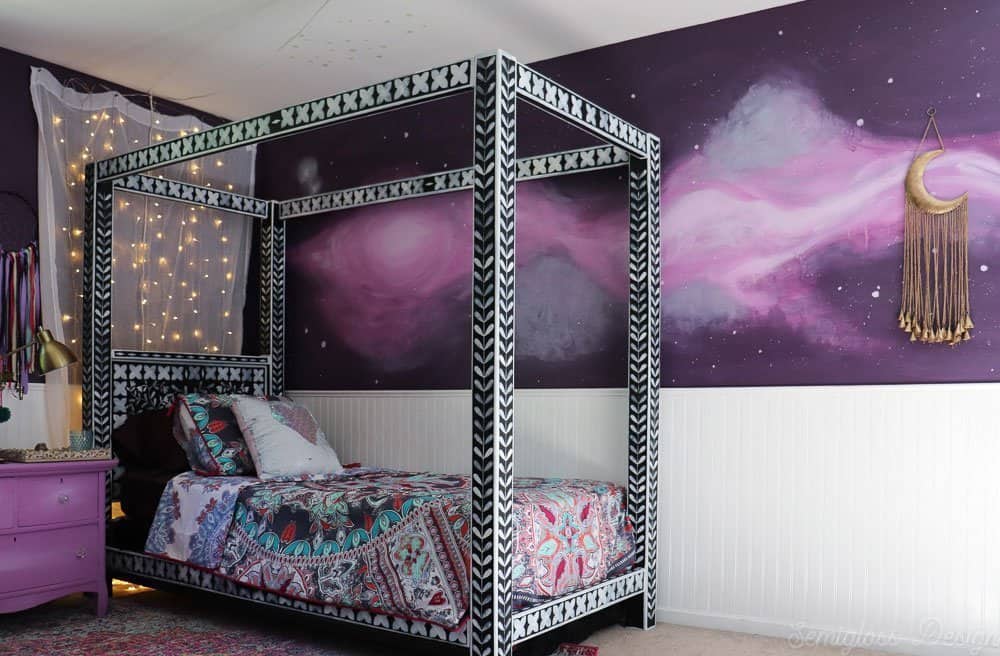 Sources:
Fun fact: The position of number 11 on the list is an absolute fluke but how jammy is that?