Love quiche but want to eat healthier? Then try one of these crustless quiche recipes for a healthier savory breakfast, brunch, lunch or dinner. Enjoy them hot or cold, make them ahead or add your own ingredients to customize them to suit your needs.
This Ham & Mushroom Crustless Quiche recipe by Karlynn from The Kitchen Magpie is an easy low carb, healthy breakfast option. You can easily customize it in any way you like to suit you.
This Crustless Quiche Lorraine by Lindsey from The Little Pine is another low carb crustless quiche delight. You'll want to try this one over and over again.
Enjoy some fresh and savory veggies with this Asparagus and Prosciutto Crustless Quiche by Jennifer from The Lemon Apron. It's a very flavorful dish with a lot of depth and textures that hits all the right taste buds. Topped beautifully with some prosciutto and basil roses, this quiche is perfect for a festive brunch or luncheon.
This Quick and Easy Crustless Vegetable Quiche by Lisa from Garlic & Zest is a light, veggie filled egg custard that's packed with some real flavors.
This Crustless Spinach Quiche by Lisa from Wine and Glue is the perfect light breakfast with only 140 calories per slice. It takes just 20 minutes to prepare and a much longer time of satisfaction.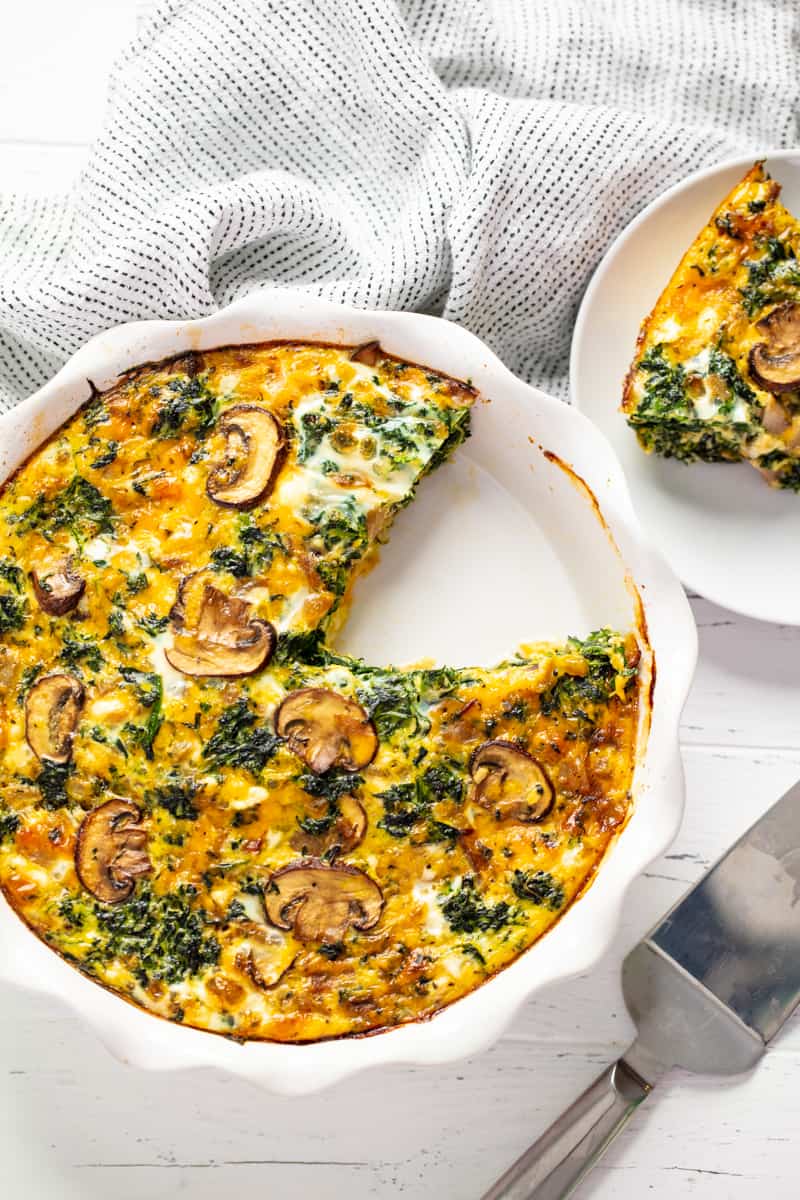 This Crustless Spinach Quiche by Rachel from The Stay at Home Chef is incredibly easy to make and full of delicious textures and great flavors.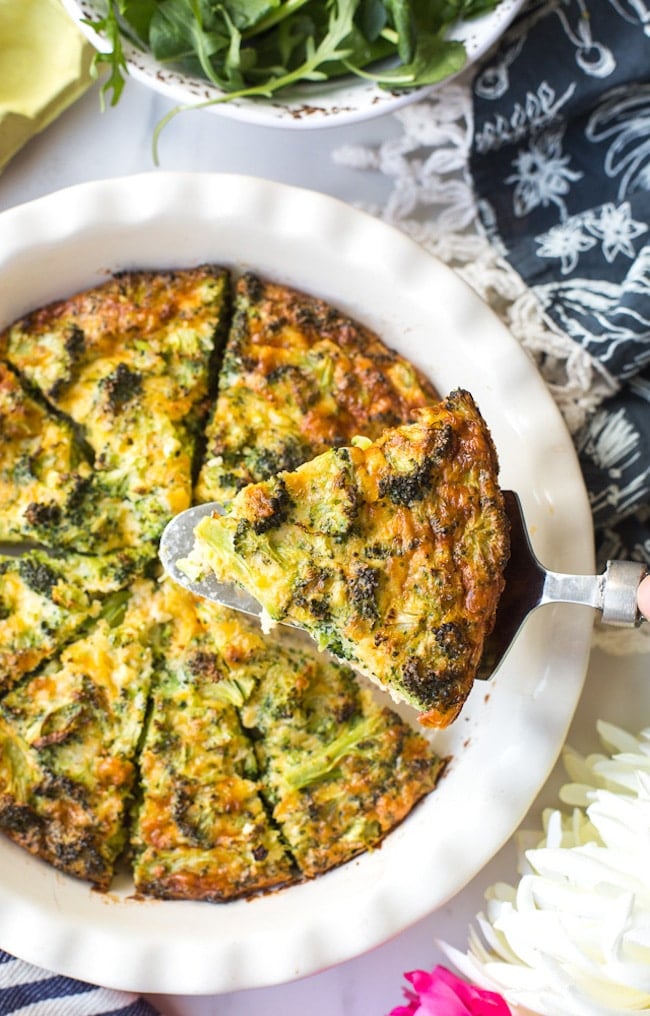 This Veggie filled Broccoli and Cheddar Crustless Quiche by Sarah from A Saucy Kitchen contains just 7 ingredients and is super easy to make. This dish is low carb, gluten-free, vegetarian and keto friendly. What's not to like?
This healthy Crustless Quiche with Broccoli and Ham by Christy from Feasting Not Fasting is a light and delicious savory breakfast meal that you can enjoy with the whole family.
Whip up this easy vegetarian Southwestern Crustless Quiche with Black Beans by Dara from Cookin' Canuck for breakfast or dinner. You can easily adapt it to suit your needs and it's very tasty too.
This low-carb Crustless Broccoli Cheddar Quiche by Gina from Skinny Taste is light, delicious and perfect to enjoy at any time of the day.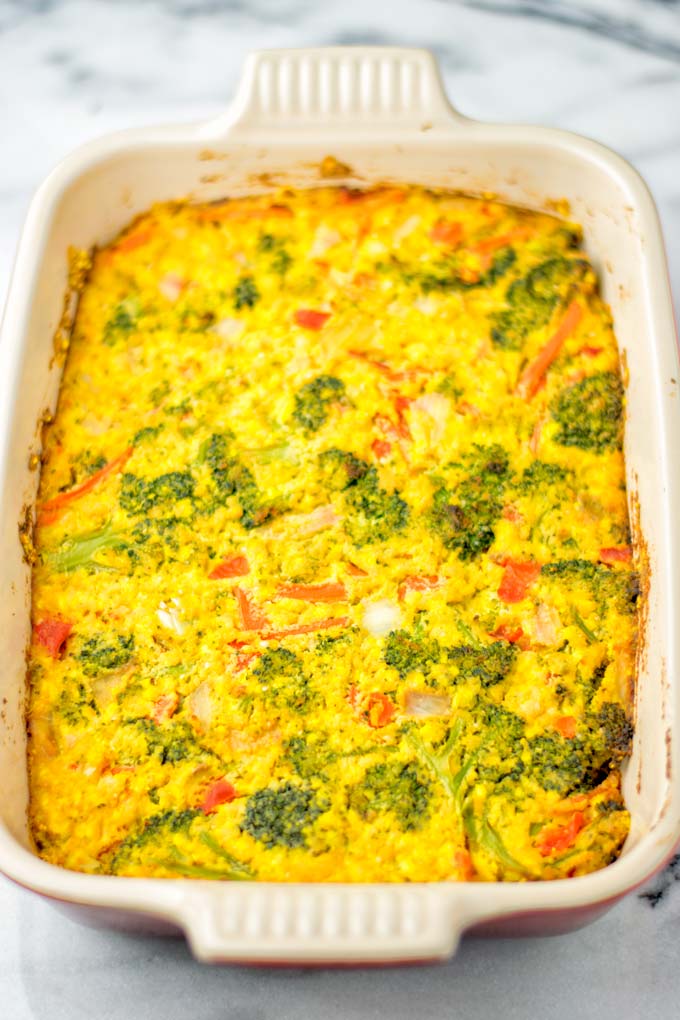 This Vegan Crustless Quiche by Florian from Contentedness Cooking is super easy to make, gluten-free and packed with delicious veggies. Even kids and picky eaters would love eating this delicious and very healthy quiche.
If you're into Slimming World and counting your Syns then this healthy vegetarian Slimming World Crustless Quiche by Lucy Parissi from Supergolden Bakes is a perfect breakfast or lunch choice. It's very easy to prepare, naturally gluten-free and tastes just as great eaten hot or cold.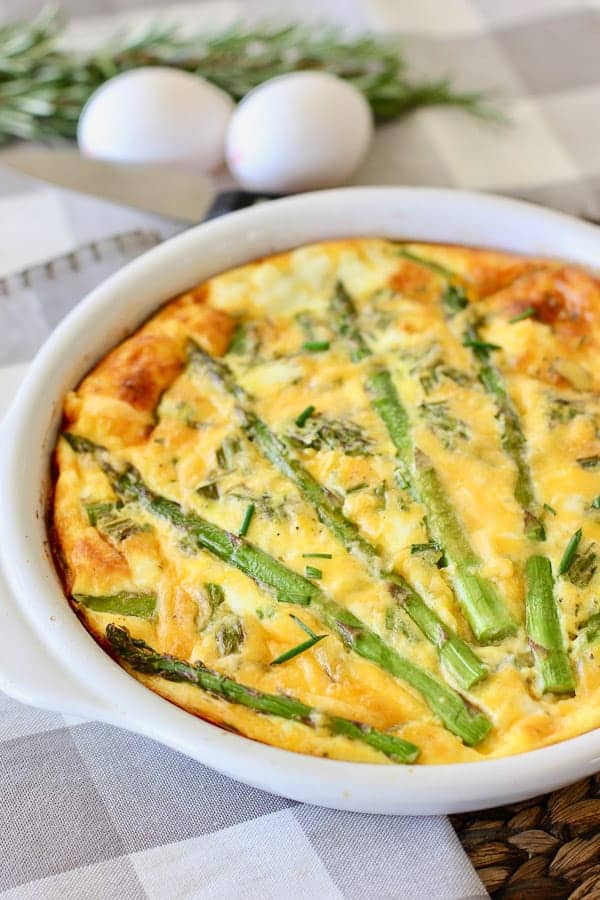 This Crustless Quiche by Kathi and Rachel from Laughing Spatula is a simple and delicious meal that can be enjoyed for breakfast, a quick dinner or a great lunch all week long.
This Crustless low carb Butternut Squash Bacon Spinach Quiche by Monique from Ambitious Kitchen requires only a few ingredients and makes for a perfect meal prep.
This low-carb Cheesy Crustless Zucchini Quiche from Flavour & Savour is a healthy keto meal that you can enjoy for breakfast, brunch, lunch or as a side dish. It's really easy to make with eggs, cheese, almond and coconut flour.
This Crustless Broccoli White Cheddar Quiche by Kelly from Inspired Edibles is a light and delicious crustless quiche that's ideal for a spring brunch or whenever you fancy. It's gluten-free and Vegetarian too.
This Spinach Artichoke Crustless Quiche Recipe by London from Evolving Table is a healthy, keto, low-carb, gluten-free meal that makes a great breakfast or brunch to enjoy with your loved ones. It can easily be adapted into a vegetarian breakfast egg bake recipe that you'll absolutely love.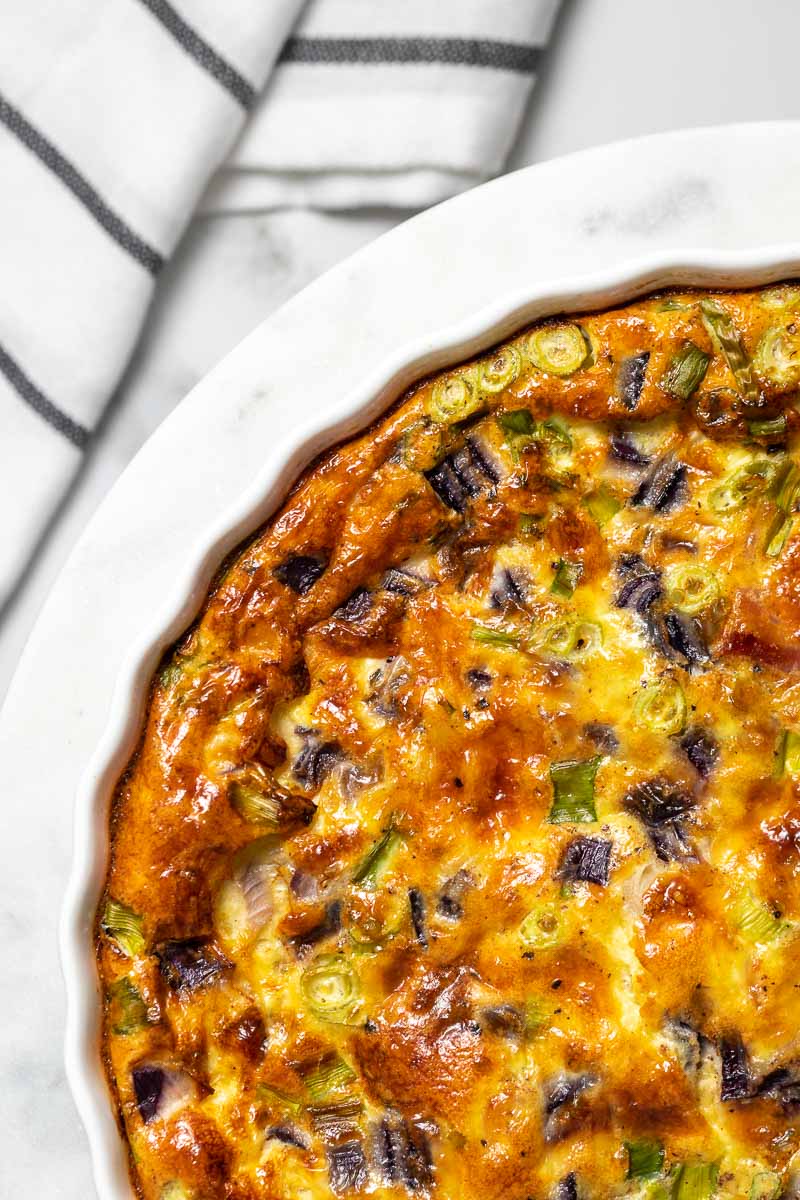 This Crustless Low-carb Quiche recipe by Christel from Diabetes Strong has only 7 ingredients and comes together very easily. It's another perfect crustless quiche recipe to enjoy for breakfast or brunch and is gluten-free too.
This Crustless Sausage, Kale and Ricotta Quiche by Danae from Recipe Runner is a wonderful, savory dish to add to your brunch table. It's packed with some great tastes and flavors you'll completely forget it's healthy and crustless.