Add some spookiness and character to your plate this Halloween without compromising on taste and flavor. Take some inspiration from this collection of 15 delicious and savory Halloween recipes.
Starting with this simple Spooky Spinach Halloween Pasta by Ameera and Robin from Monkey and Me Kitchen Adventures. A healthy vegan recipe with wholesome ingredients that are minimally processed and free from gluten, refined sugar and oil.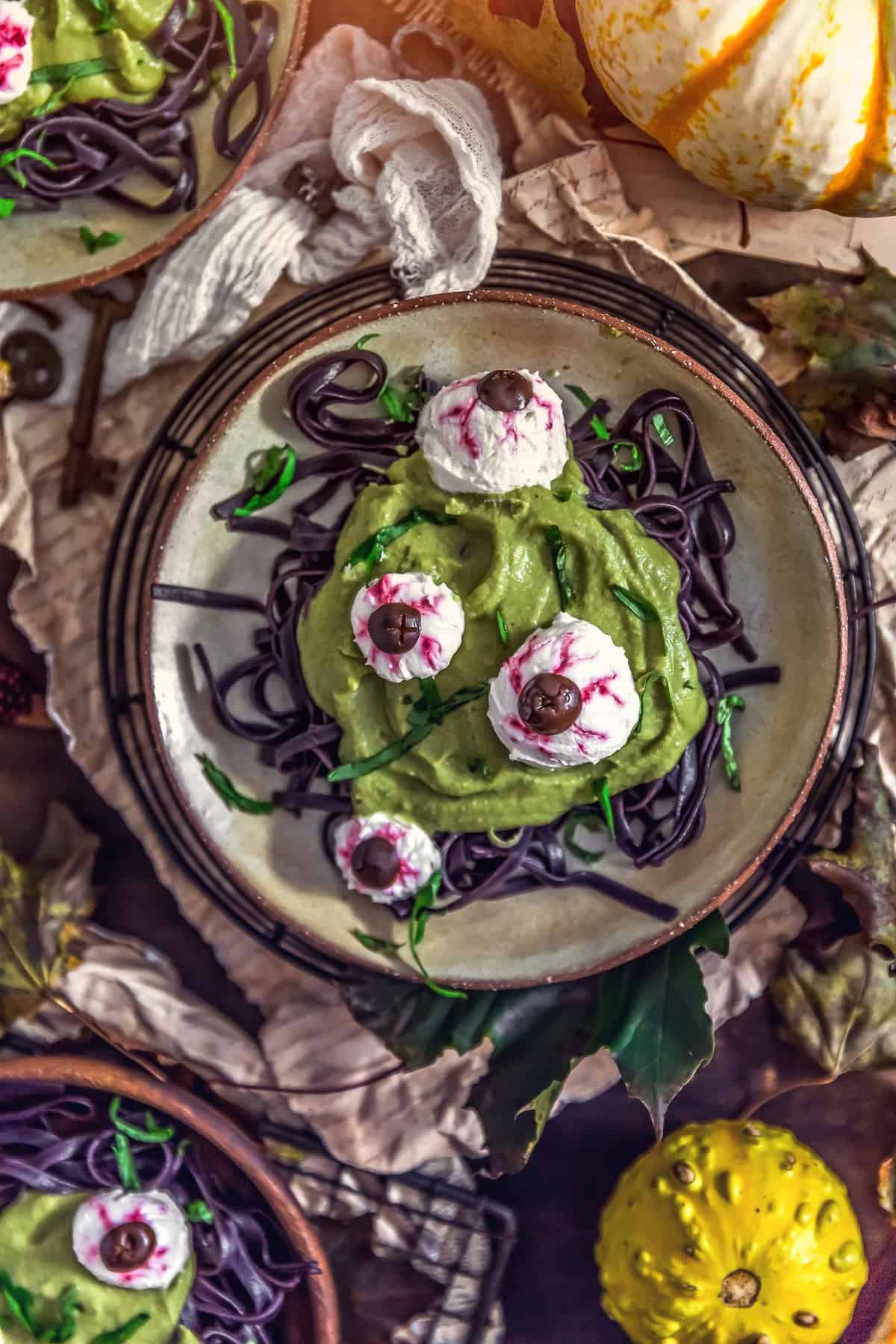 Enjoy this juicy and yummy Halloween Eyeball Sub by Nicky from Kitchen Sanctuary. It's deliciously packed with some meatballs in a yummy and tasty tomato-based sauce. Or add a bit of cuteness with this Japanese inspired Scaredy-Cat Onigiri by Bonnie from Thirsty for Tea. Fill these freaked out cats with fear and other tasty and delicious goodness of your choice. It's a great Halloween food idea for kids to try.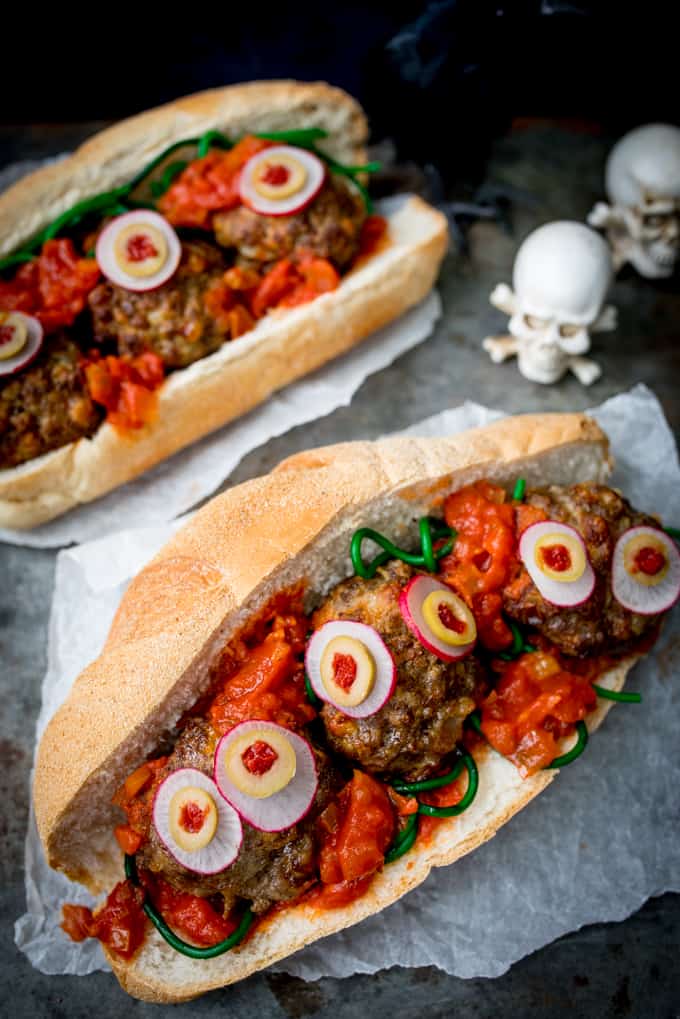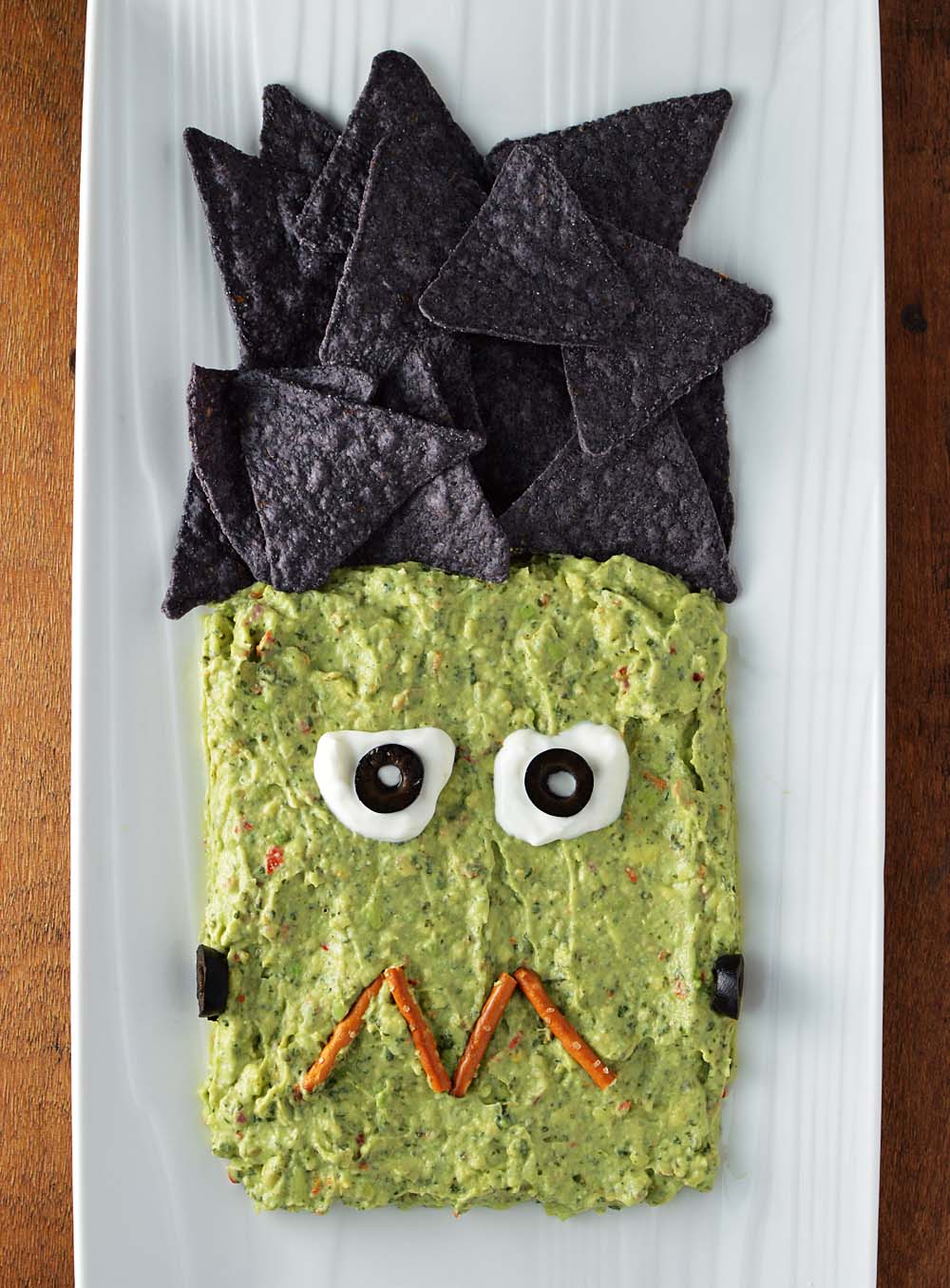 Here's another Japanese Halloween recipe for you to try. The easy to make monster Halloween Sushi Balls by Angie from Fiesta Friday. They're super fun to make and it only takes a total of one hour to put this savory Halloween recipe together.
Another super quick and easy Halloween recipe for the savory taste bud is this Guacamole Frankenstein by Angie from Friday is Cake Night. Well it's not cake and Halloween isn't a Friday this year so go on. Try some zesty, tangy and sour flavors this Halloween. It's ready in a grand total of just 15 minutes.
Here are some more delicious and spooky savory Halloween recipes for you to enjoy:
Treat yourself, family or friends to these savory recipes this Halloween and have as much fun as you possibly can. Enjoy!