Take great comfort in these delicious and hearty Vegan Gnocchi Recipes that have been collected for you to try this fall. They're incredibly tasty and rich with flavors for you to enjoy.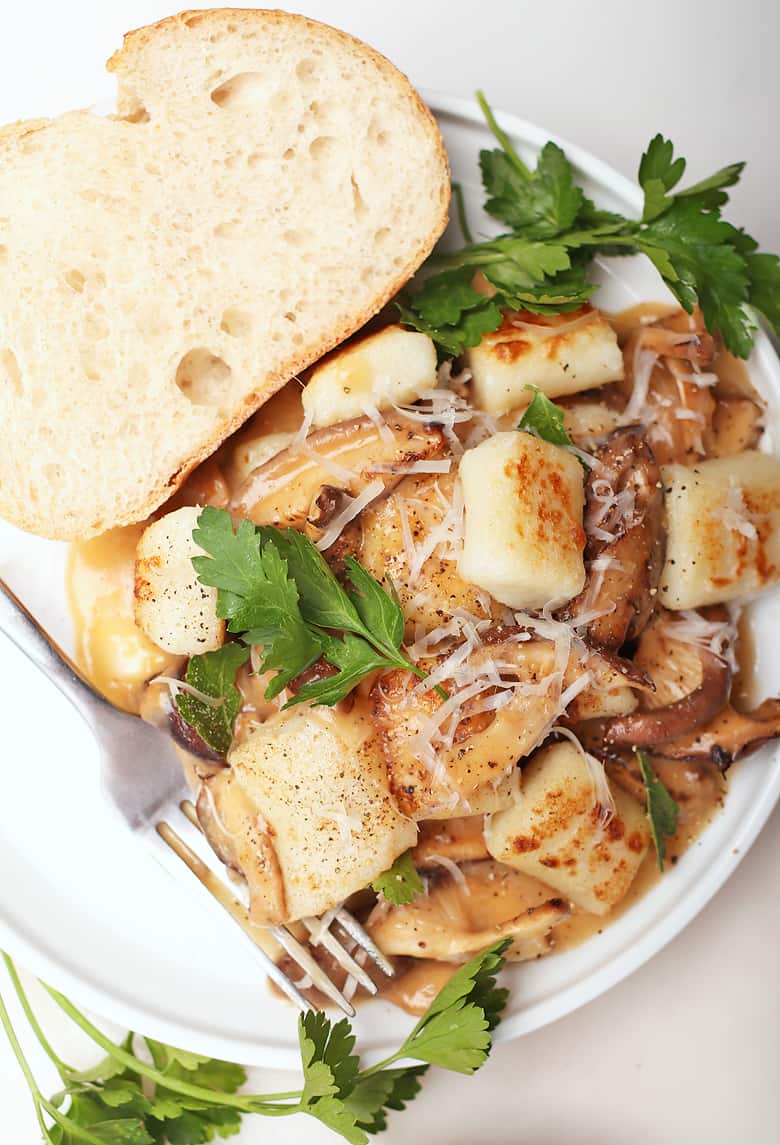 This easy-to-follow 3-ingredient Vegan Gnocchi with Mushroom Cream Sauce by Sarah from My darling Vegan is such an enjoyable meal that it takes more time eating it than it actually does to make it. It's the type of meal you want to just enjoy by yourself and reflect on your day or watch some Netflix. A delicious and comforting food without any added guilt.
This sweet potato Vegan Gnocchi Mac and Cheese by Gracie from Hungry Blonde is such a clever and easy recipe you can whip up and enjoy whenever you crave some quick comfort food. It's also very versatile and you can create your own version of it in any way you want. Whether that be in the ingredients or the cooking method. It's definitely a vegan gnocchi recipe worth adding to your recipe collection.
Prepare this tasty gluten-free Vegan Gnocchi Sauce with Roasted Tomatoes by Florian from Contentedness Cooking. In just 20 minutes you can have this quick and easy kid-friendly dinner recipe ready to eat. It incorporates a lot of easy day to day recipes that you probably already have around the house and that's a huge bonus.
This Tomato Basil Gnocchi Soup by Shannon from Yup, it's Vegan is eaxctly what you need after a long day of work this Fall. It's a happy bowl of flavor that hits all the right spots. It takes only 10 minutes to prepare and 20 minutes to cook which means in just 30 minutes you can your own bowl of this creamy vegan tomato basil gnocchi soup ready to enjoy.
Make and enjoy this Hearty and Easy Vegetable Gnocchi dish by Jasmine from Sweet Simple Vegan in just half an hour. Using only a bunch of simple ingredients you can treat yourself to this tasty and delicious slightly crispy gnocchi with a soft and fluffy interior. Packed with a great mix of vegetables, you can enjoy this meal at lunch or dinner or whenever the heck you like.
Like to know how your food is made? Then this Homemade Gnocchi With Tomato Confit from The Fiery Vegetarian is the perfect recipe for you to not only try but absolutely enjoy. Make your own fluffy and pillowy vegan gnocchi from scratch and enjoy it with some rich and thick roasted cherry tomato sauce which you also make yourself.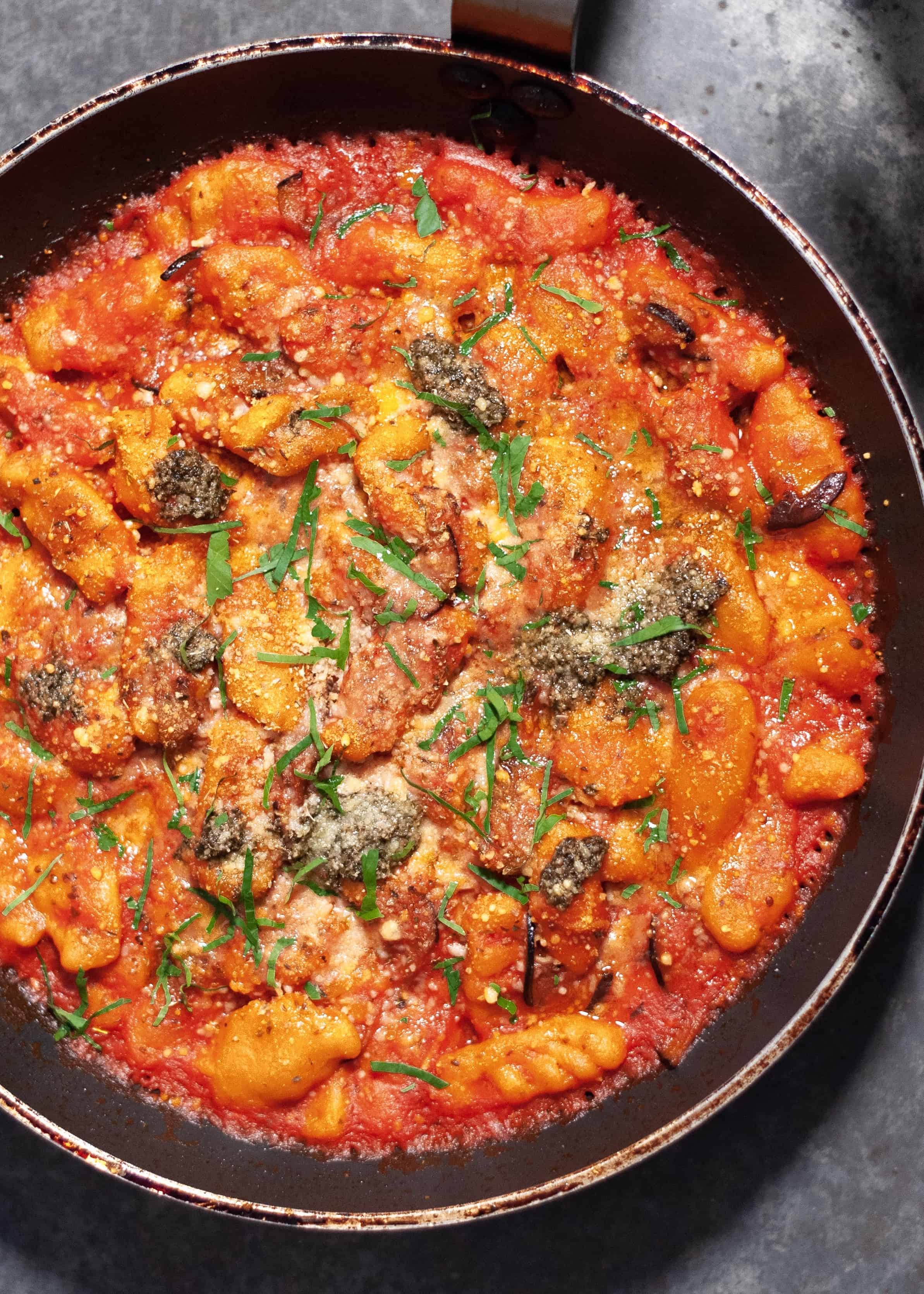 This Sweet Potato Gnocchi with Aubergine Parm Sauce by Richard from The School Night Vegan is an unmissable comfort food for your recipe collection this Fall. It's an absolutely creamy and tasty delight that is loaded with flavors for your sheer delight.
Here are more Vegan Gnocchi Recipes for you to enjoy this fall: